Advanced LSAT Prep Courses
Advanced LSAT Logic Games Course - $
350

$280 (Save 20%)
Advanced LSAT Logical Reasoning Course - $
350

$280 (Save 20%)
Advanced Logic Games Course Overview
Advanced Logic Games Course Preview
Advanced Logical Reasoning Course Overview
Advanced Logical Reasoning Course Preview

20+ Hours of
Lecture Time Each
Each advanced course includes over 20 hours of lecture time presented as a series of On Demand video lessons, allowing you to work through the sessions at your own pace for up to six months, from anywhere in the world.
Taught by
Dave Killoran
& Jon Denning
Taught exclusively by Dave Killoran, the bestselling author of PowerScore's LSAT Bibles, and Jon Denning, PowerScore's Vice President.

Email Assistance
& LSAT Forum
Our Email Assistance program and LSAT Forum are staffed by a fleet of our amazing instructors, each of whom can assist you with anything in the course giving you trouble.

Learn How to Destroy the
Toughest Logic Games
The Advanced Games Course completely deconstructs all of the elements that can make a Logic Game difficult. You'll learn to increase your speed, decipher complex game scenarios, diagram unusual rules, make powerful inferences, answer challenging questions, and apply innovative techniques such as Numerical Distributions and Limited Solution Sets. The concepts in these sessions are then put into practice as Dave breaks down 12 of the most difficult games in LSAT history!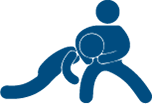 Master the Toughest
Logical Reasoning Questions
The Advanced Logical Reasoning Course delves into every complex facet of Logical Reasoning. Dave and Jon will guide you through detailed discussions on complicated argument deconstruction, powerful prephrasing, answer choice elimination, and specific reasoning and question type recognition, all explained using some of the trickiest LR questions ever. You'll also receive comprehensive instruction on timing, performance anxiety, test day strategy, and the unique mentality of the highest scorers!
*LSAC now requires all newly enrolling course students to have an active subscription to the official "LSAT Prep Plus," which is valid for 1 year. You can learn all about it in this blog post. You may purchase the $99 subscription from LSAC, or include it as part of your course, but we will not be able to show you LSAT content online until it is active.
Please Note: Because the discussions in these courses build upon and expand the ideas used in our books and courses, students who wish to enroll are strongly encouraged to either have read the PowerScore LSAT Logic Games Bible, LSAT Logical Reasoning Bible, or have attended one of our LSAT courses.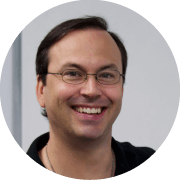 "In these courses we wanted to take students into higher-level discussions of the questions and concepts, and the lessons are really geared for test takers looking to attain the highest possible LSAT score." -Dave Killoran.